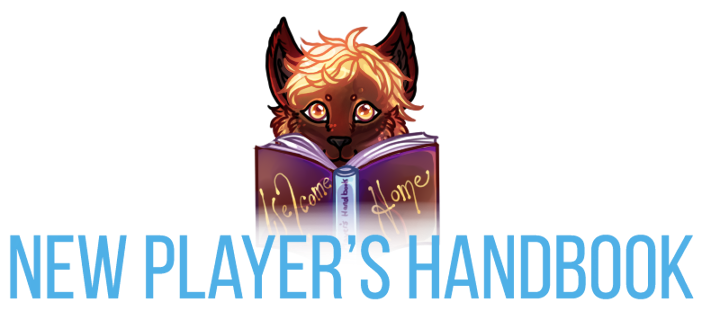 Our community is the lifeblood of Mycena Cave. We encourage our players to interact, get to know one another, and make friends! We have three main channels over which you may find yourself interacting with others: our forums, official Discord server, and echo system.
The forums are where the majority of inter-player communication occurs. This is where you can buy and sell items, show off your art, roleplay, and partake in all sorts of discussions! Announcements are posted on the forums and are always open for discussion. Any new threads started in the Announcements subforum will also pop up as a blue banner that displays for all players on Mycena Cave.

Did you know?
You can quickly grab another player's attention by giving them a mention in a post! Just type the player's username in this format [@player name here] and they will receive a notification in their navigation bar!Mont

The official Discord server is a way of interacting with other players in real time. All players on the discord server have their display names set to their Mycena Cave username, so there's no need to worry about remembering who's who! The Discord server does have its own set of rules and guidelines, so please be sure to familiarise yourself with them before joining, and remember that all content posted to the Discord server must also abide by Mycena Cave's content guidelines.

Echoes are private messages sent bouncing through the Cave to other players. Players can send an echo to any other player — or to a group of players! Additional players may also be added at any time to an echo thread, and players may remove themselves from an echo at any time. Echoes save in your inbox indefinitely unless you leave the conversation, but you can also choose to archive any echoes you want to make sure you keep.
Mycena Cave has a large focus on creativity and community, and has three forums to roleplay in so that players can have as much freedom with their characters and their stories as possible. There is also a forum for solo writing, if you have a story that doesn't need a partner. These forums are a great ways to earn extra nuggets, as there is no limit to how much you can earn in a day.