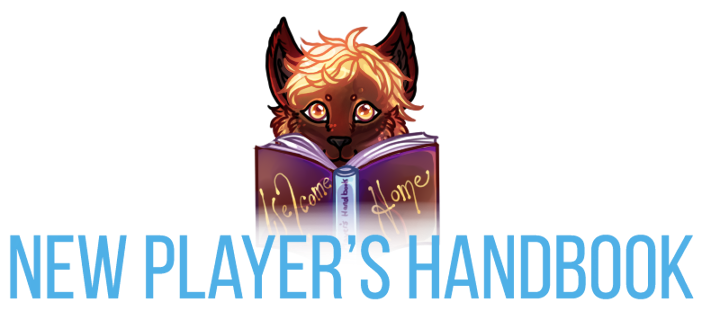 Mycena Cave has two main types of currency: nuggets and gems. Nuggets are exclusively available through onsite activities, and are the primary currency on Mycena Cave. There are a variety of ways to earn them, including games, posting in certain forums, and daily activities. Nuggets are mostly used to purchase items from the Marketplace, where items are sold by other players and Mycena Cave NPCs.
Gems cannot be earned onsite, but can be bought with nuggets at a rate of 3600:1, or with US Dollars at a rate of 1:1. Gems are used to buy pets and items from the Out of the Shadows shop and RIkur's Rarities. Gems can be bought from the Cave Exchange, which will also show if any players are selling gems for less than site standard.
Remember!
Any gem purchase that costs less than $10 USD will incur a $0.50 USD surcharge. We use Stripe for payment processing, but you can also make payments via PayPal — all you need to do is use this form for your purchase!Mont
An easy way to get started with earning nuggets is through the daily activities. These are free, easy ways to earn a small amount of nuggets every day.
The Daily Bonus can be found through the blue 'bonus' button on the top bar. The bonus starts at 50 nuggets, but will reach 100 nuggets over the course of a week, as long as you collect it every day.

Fishing is found in the games tab. Every day you get ten casts to catch fish, which can be sold back to Mycena Cave for nuggets. It also gives you the chance to find rare items, such as crafting recipes or transformative mushrooms.
Did you know?
If you're extra lucky at fishing, you might drag up one of the rare Pondshroom or Teal Pondshroom items! These items will change the color of either your Mycenian's eyes, paw pads, or inner ears, or can be crafted into the super-rare Driftshrooms and Gloomshrooms!Mont
Games are the main way to earn nuggets on Mycena Cave. You can earn up to 3600 nuggets a day from playing them, although most games let you go slightly over! Some players find some games easier than others, and you might find you earn nuggets faster in one particular game. It just depends on what you enjoy and what you're good at!
If you're really good at the Cave In, Echolocation, or Spellstones, you can make it onto the High scores board! The top ten scores of each month are given a reward of 500 nuggets, 1000 nuggets, 1 gem, or 3 gems if you get first place!
Did you know?
You can also earn nuggets by posting in the forums, with the roleplay forums awarding the most. For more information, head to the community section of this guide.Mont
Nobody likes to walk around with their pockets full of heavy nuggets or gems! Once you've started collecting your fortune, it's probably a good idea to head over to the bank! By depositing your nuggets there, you can be sure of not accidentally spending them, and of keeping them mostly out-of-sight to help you save up for things. There is no limit to how much you can withdraw or deposit over the course of a day.
Looking to sell some of your spare items or gems for some extra pocket change? Head on over to the Marketplace! You can list both items and gems for sale on this page, as well as access your sale history.
If you're looking instead to spend some of the nuggets or gems burning a hole in your pocket, you can browse through all of the items currently up for sale by perusing the Marketplace Shops. Or, if you've got a specific goal in mind, you can use the Market Search to hurry things along.
You can also have a look at Rikur's Rarities, who stocks an assortment of equippables and mushrooms, including retired items and rare Glowing Changingshroom mushrooms, for gems. The price of these items comes down by one gem per day, but once an item has been bought, it's gone for everyone.
If you can't find something you're looking for in Rikur's Rarities or the Marketplace, you can head over to the Trading Post forum, where players often sell Mycenian coats and other items. If you're ever uncertain of the value of an item or coat, that's a great place to start! Arrangements made at the Trading Post are usually completed using the Cave's trade feature.
---