The Creative Collective offers monthly prompts to encourage players to flex their creative muscles. It encompasses art, writing, roleplay, and exploring the adventure system! It also invites players to leave feedback on each others' submissions for the previous month's prompts.
This activity awards blue stickers - one for each circle it encompasses. Participants also receive one Golden Ticket per submission. Feedback is awarded through the monthly feedback raffle, providing players with the chance to win a Forever Pet or that month's Out of the Shadows item set!
---
Bin-GO RP is an ongoing activity that offers incentives and ideas for roleplaying. Bingo cards will be assigned to players who request one and will feature a mix of character interaction tropes and general benchmarks. Earn a bingo by completing all of the squares in a row, column, or diagonal…or if you're feeling particularly inspired, work your way up to a full blackout bingo for a special prize!
This activity awards points based on participation, and has its own prize thread where you can choose between a number of fun prizes to exchange for those points! It also awards a green participation sticker when you complete your first Bingo card. The color of this sticker will change each year!
Note: This activity is currently in pre-release - we are collecting tropes for bingo squares here!
---
The Chamber of Reflections is a fabled place that appears to Mycenians who are in need of self-reflection. This activity invites you to enter this chamber in spirit and work on your characters' profiles! You can submit up to one profile each month, and earn Golden Tickets based on the new content you've created. This activity also awards a blue participation sticker to every player who's completed at least one Aspect each month.
---
Productivi-Day occurs on the 15th of each month, and is generally a day to earn yourself a cheery pat on the back for doing something productive! This low-key activity encourages the community to come together and create, be it by working on other activities or brushing up on your character profiles. A yellow sticker is awarded to all participants each month, and sometimes small prizes are raffled off, too!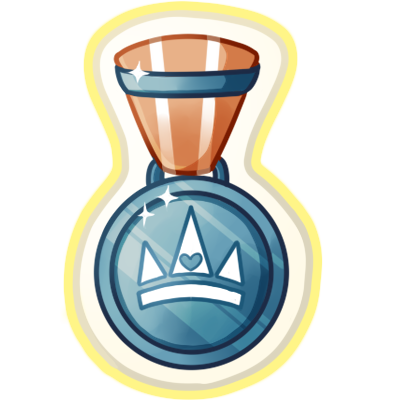 ---
Keep an eye out for this month's Productivi-Day thread on the 15th!
---